Take Your Productivity to the Next Level
GET THE RIGHT OFFICE SUPPLIES
Your employees might not notice a difference in their day when your office is well-stocked with supplies, but they do notice when it's not. Don't let a supply shortage cause a problem in your office. Make sure your employees have the office supplies they need by shopping at Henson Business Products in Waco, TX.
Rely on us to keep your office well-stocked. Stop by our office supply store in Waco, TX today to browse through our selection of office products. For more convenient shopping, we invite yo to visit our online ordering page or contact us via phone, email or fax to order the supplies necessary for efficient office operations.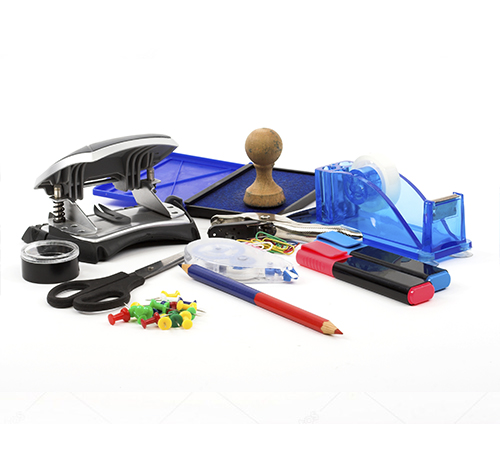 We offer delivery in the Waco area on over 50,000 office products
Henson Business Products takes pride in our customer service and our expansive selection of office products. We'll do everything we can to help you find what you need. Visit Henson Business Products today to buy:
Paper Products
Ink and Toner Cartridges
Pens, Pencils, Markers and Highlighters
Filing Supplies
Breakroom Supplies and Equipment
Janitorial Supplies
Henson Business Products sells ink and paper for a variety of printer types, including laser and inkjet. We're also an authorized genuine HP supplies partner.
To learn more about our available office products, call 254-776-0300 today. A reliable office supply specialist will gladly answer your questions.