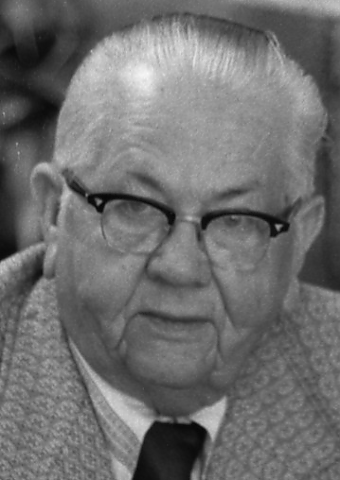 Jack Henson, Sr.
(1894 – 1978)
Jack Henson, Sr. was discharged from the U.S. Army in 1918 following his service with the U.S. troops in France and the conclusion of World War I. Born in Missouri, he headed to Texas looking for work and a new start. He ran out of money in Waco, Texas.
Jack Sr. found employment with the Standard Printing Company, the largest such establishment in the Waco area. He worked as an outside salesman until 1923 when Standard Printing filed for bankruptcy.
During his tenure with Standard Printing, Jack Sr.'s customers became his friends. They encouraged him to open his own business offering their support as customers. So, out of the bankruptcy of Standard Printing, came the birth of Henson Office Supply in 1923.
Initially, printing was not a part of the new Henson Office Supply. After gaining a foothold in the market, Jack Sr. felt the need to add a printing division to have a more complete offering for his customers. He had met and befriended a man named Charlie Craddock. Mr. Craddock owned a printing shop in Waco which did not sell office supplies. The two men formed a 50/50 partnership and Henson - Craddock Company was born in 1925.
Henson - Craddock prospered until the height of the depression. During the depression, Jack Sr. began a newspaper called "The East Waco News". This was done to supply supplemental income for the two partners in the face of collection problems. In 1937, with Charlie Craddock ill and customers behind on paying bills, Jack Sr. and Charlie Craddock dissolved their partnership. Mr. Craddock took "The East Waco News" and Jack Sr. took the office supply and printing business which became Henson Printing Company.
Henson Printing Company was located at 614 Franklin Avenue until a fire destroyed the building and forced the company to move to 409-11 Franklin Avenue. Jack Sr.'s younger brother, Hugh, had moved to Waco during the Henson - Craddock years and trained as a printer under Mr. Craddock. Now, part of Henson Printing Company, Hugh was given a full partnership by his brother. Through the end of the depression and World War II, Henson Printing Company grew selling stationery, office supplies, office machines, office furniture and printing.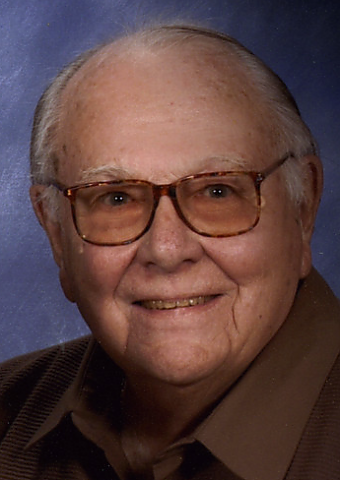 Jack Henson, Jr.
(1926-2010)
In 1946, after the end of World War II, Jack Henson, Jr. was discharged from the U.S. Army having completed his service in the Pacific on the island of Okinawa. He continued his education at Baylor while working at Henson's. Completing his work at Baylor with a master's degree in business, Jack, Jr. began full time work with his father and uncle. The business did well and continued to grow.
The tornado of May 11, 1953 changed everything for Henson Printing, just as it did for most of Waco. The building at 409 Franklin Avenue was completely destroyed. The printing equipment was wet but not damaged. The office supply and furniture inventory was a total loss and uninsured against an "act of God". Jack Sr. was unable to locate a building big enough to house the entire operation. The printing equipment was moved to an available location at 2912 Franklin Avenue with the intention of a second location to house the office supply and furniture sales division. The relationship between Jack Sr. and his brother, Hugh, became stressed during this time. The partnership between Jack Sr. and Hugh dissolved in late 1953.
Following the business separation, Jack Sr. and Jack Jr. moved the business to 905 Austin Avenue and changed the name to Henson Stationers and Printers. The company incorporated in 1962 and the name changed again to Henson's, Inc. During the 50's and 60's Henson's grew as Jack Jr. expanded the furniture and office design division of the business. Office supply sales and printing continued to be growing parts of the business.
During the Urban Renewal project in the late 1960's, the building at 905 Austin Avenue was deemed unsafe because it was wood and brick and contained no steel reinforcement. Again, Henson's was forced to move. This time, Jack Sr. and Jack Jr. would get their wish. A new building, large enough to house their complete operation, and designed for future business expansion.
January 1972 saw the opening of the 510 Lake Air Drive location of Henson's, Inc. Designed by Jack Henson, Jr. the new 15,000 square foot facility offered an expanded furniture showroom as well as more office supply display and inventory storage.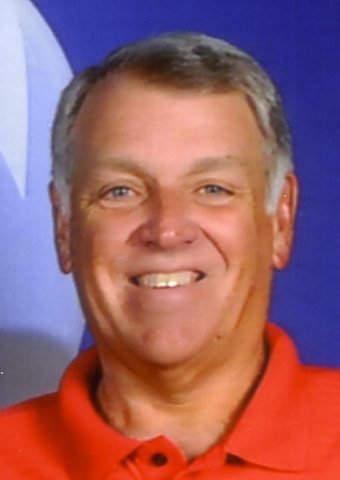 Jack Henson, III
1973 brought Jack Henson, III into the business. Having spent his early years sweeping floors, wrapping packages and stocking shelves, Jack III had always planned on being part of the family business. Beginning Baylor in 1973, Jack, III got into the business a little earlier than planned. In 1975, Jack Sr. became ill and Jack III began outside sales work by calling on his grandfather's customers while attending Baylor. Jack, Sr. passed away in 1978 and Jack, III assumed full time responsibility for his grandfather's customers.
The challenging economic conditions of the mid-1970s to the mid-1980s forced many of Henson's competitors out of business. Competition from mail-order and chain stores forced the company to change some of its business strategies. The name "HENSON BUSINESS PRODUCTS" went into use to "define by name" the company's business type.
In 1986, Jack III expanded operations to include computer hardware and software. He began building computers and selling them under the HBP label. Systems were built to meet the needs of the customer and offered the customer local support and maintenance. In the years since, the technology market has seen great changes. Henson's offers computer and network system sales and service, managed services that include remote support, on and off-site backup, network security hardware and software, and project consulting.
With the passing of Jack Henson, Jr. in 2010 and, after 45 successful years at the Lake Air Drive location, Henson's moved again. November 6, 2017 was the opening of Henson's new location, 7524 Bosque Blvd. (Bosque Square Shopping Center). After 95 years, Henson Business Products is as it has always been, offering a wide variety of office products and services. Whether visiting our 7524 Bosque Blvd. store or shopping online at www.hensonbusinessproducts.com, you will get great prices with personal service. Jack Henson and Jimmy Rhodes (since 1976) continue to serve customers with their knowledge of office products and office computer needs helping to solve problems in the most efficient manner possible. At Henson's, our customers' success is our success and the customer relationship principles, started by Jack Sr., continue to be our focus.